| | |
| --- | --- |
| Original Title | 妖々剣戟夢想 |
| Format | PC |
| Genre | Action |
| Developer | Annkakespa |
| Official Website | Here |
Youyou Kengeki Musou is an overhead action game (sort of similar to modern Ys titles) starring Youmu Konpaku and various other characters from Touhou Project.
Youmu's mainly dispatches enemies with quick slashes of her sword, but she also has a powerful spell card attack (only useable when the yellow gauge under her life bar fills up) and three different spirit attacks. These attacks can be switched between at will and consume a separate gauge (the small yellow balls just above the life bar). Each attack has different properties – there's a ranged attack, a close range whirlwind and a dash attack. Yellow pots hidden throughout the levels hold items to increase this spirit gauge, finding three items increases the gauge by one point.
To break up the action the game also has a fair bit of platforming, often requiring some precise jumping to negotiate. Later on springboards and moving platforms make an appearance, as well as some more puzzle-orientated elements such as sealed doors and switches.
A trial version can be downloaded from
here
.
Packaging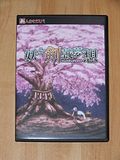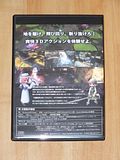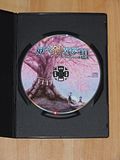 Screenshots