| | |
| --- | --- |
| Original Title | 新仙劍奇俠傳 |
| Format | PC |
| Genre | RPG |
| Developer | Softstar |
| Official Website | N/A |
Xin Xian Jian is an updated version of one of the most enduring and popular Chinese games of all time, with this latest edition sporting higher resolution graphics, a new hidden ending and numerous gameplay tweaks and expansions.
As far as plot goes this game very much set the formula for others to follow – set in a mythical version of ancient China the characters encounter a variety of situations ranging from serious tear-jerking tragedy to simple physical comedy.
Battles may be turn based but due to some intelligent menu design they are as fast as you care to make them and offer a breadth of strategic choices as all characters are capable of healing/buff/offensive techniques. Characters may also perform team up attacks or throw items/money/unworn equipment at enemies to inflict status effects or damage them.
The cover of this version uses photographs of the actors from the live-action TV series adaption, available in America on DVD under the title "Chinese Paladin".
Packaging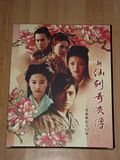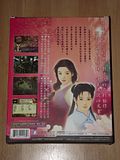 Screenshots