Original Title

仙劍奇俠傳四

Format

PC

Genre

RPG

Developer

Shanghai Softstar

Official Website

Here
(Wayback)
Xian Jian 4 removes a lot of the complexities present in the previous entry in the series – the multiple endings and dialogue choices are gone, as are the maze-like dungeons and battle formations. A lot of things however are business as usual; battles still revolve around a single action bar at the top of the screen and the plot is again a tale of love and sacrifice in ancient China.
This time the main character is Yun Tian He, a young man raised by his father in seclusion on a mountainside. After a chance meeting with Han Ling Sha (a professional thief trying to steal treasure from his parents tomb) his curiousity in the outside world and his parents past is piqued and he descends from the mountain and ends up on a journey that will take him across China.
A side story game was planned at one stage, however after Shanghai Softstar disbanded it was cancelled. The game features a few minor references to other entries in the series, however it is for all intents and purposes a standalone tale.
Packaging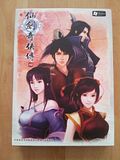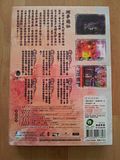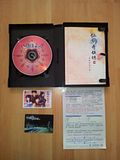 Screenshots