Original Title

ザナドゥ・
ネクスト

Format

PC

Genre

RPG

Developer

Falcom

Official Website

Here
Released twenty years after the original Xanadu, Xanadu Next continues the tradition of exploring monster infested underground caverns but also adds it's own unique stamp on the series with a much stronger plot and the use of the town of Harlech as a hub area.
The game is an isometric action RPG that requires a mixture of thoughtful box puzzle solving and careful stat building as well as plain old reflexes – enemies are vulnerable to attacks from behind and dodging requires manually moving the unnamed hero out of the way of incoming fire; but planning your stat growth well will grant you access to better weaponry and armour, a longer health bar, better accuracy, and greater magical strength amongst other things.
Dungeons are approached in a linear order, however they are far more than simple disconnected labyrinths. As the game progresses the player will find plenty of ways to bridge the gap between dungeons and the safety of Harlech; sometimes a new ability will open up a previously blocked area, or an elevator can be brought back into use. Even when all routes have been explored coming back to earlier areas with the ability to see hidden walkways and treasure chests or the ability to breath underwater can lead to new Guardian cards and other items.
Guardian cards are special equippable items (only one at a time, and only exchangeable at the church in Harlech) that grant a range of bonuses to the player. Effects include a HP boost, making healing items more potent, or stat improvement. These cards level up over time if they are equipped, enhancing their effect even further.
Falcom released a patch that raises the maximum level to 30 and adds a bonus dungeon to the game with new monsters and items. You can get that patch
here
.
An English translation patch was released in late 2011, that can be downloaded from
here
.
The packaging below is the limited edition set – this includes emulated versions of Legend of Xanadu I & II (originally on the PC Engine), the "Xanadu Music Chronicle" music CD (a compilation of Xanadu arrangements from previous Falcom albums, and one Xanadu Next track), and "Xanadu Encyclopedia", which contains illustrations and notes on everything from locations to enemies and consumable items.
Packaging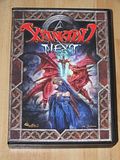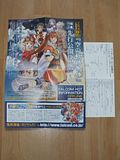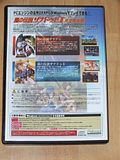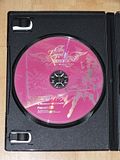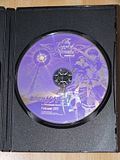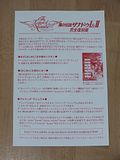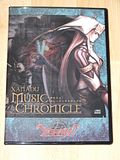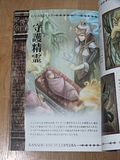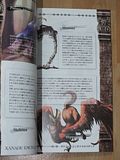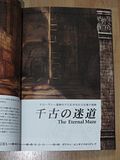 Screenshots