| | |
| --- | --- |
| Original Title | Virtua Fighter 10th Anniversary ~Memory of Decade~ |
| Format | Playstation 2 |
| Genre | Fighting |
| Developer | AM2 |
| Official Website | Here |
While the game did see a worldwide release this Japanese pack is the only version to be sold at retail. The US version was simply an option in the menus for Virtua Fighter 4 Evolution, in the UK it was a promotional giveaway with preorders of Virtua Fighter 4 Evolution (in a simple CD single jewel case, as with other promotional PAL PS2 games), and lastly the Japanese re-release came bundled only with first-print editions of Virtua Fighter 5 (with a different cover to boot, and no book or DVD).
The game itself is basically Virtua Fighter 4 Evolution with the graphical style and stages of the original Virtua Fighter. Movesets are largely identical to their proper VF4Evo counterparts bar a few omissions here and there. You can choose to play either arcade and versus mode, but there are no survival or practise, etc. modes.
The book included with this set is a 64 page all colour look back over the history of the Virtua Fighter series, including arcade hardware specs, movelists and other miscellanea.
The DVD is an 84 minute documentary focusing on the players and fans of the series over the previous decade.
Packaging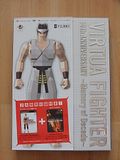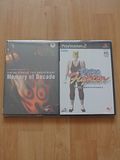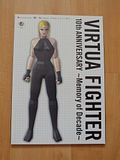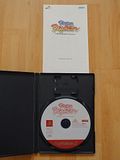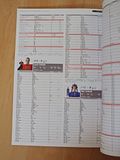 Screenshots