| | |
| --- | --- |
| Original Title | To Be Continued To… |
| Format | PC |
| Genre | RPG |
| Developer | Yamiuchi Project |
| Official Website | Here |
This doujin title is a mix of visual novel-style adventure sections coupled with a first person dungeon crawler. The plot places you as a student in an adventurers school, out for revenge against the demon that destroyed your hometown whilst hopefully charming one of four attractive fellow students along the way.
There are five element themed dungeons to tackle, and as you can only take a single character with you it's important to choose someone who will compliment your own (freely-chosen) class well. Battles revolve around the "ACS" (Active Critical System) bar – a real time bar that determines both the power and accuracy of your attack. The initial swing to the right is responsible for power, with the aim on the way back to get it dead centre and score a critical hit.
A playable demo can be found
here
.
Packaging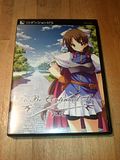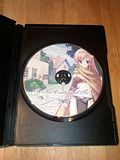 Screenshots