Original Title

スーパー
花札 弐

Format

Super Famicom

Genre

Misc.

Developer

I'Max

Official Website

Here
(Project EGG)
Released in October 1995, just over a year after the original Super Hanafuda (also on the Super Famicom), this sequel expands a little on the content of the previous game by adding three player hana-awase style hanafuda modes to the already present koi-koi style.
The game can be played alone in single free battles against a choice of eight opponents or in a league using either the koi-koi or hana-awase rule sets. There is also a two player vs option and a tournament mode, although these are both for koi-koi only.
Both koi-koi and hana-awase can be customised to the players preference with a selection of rule toggles before the game starts, including a helpful beginners aid that shows you which cards in your hand can be matched against those out in play.
The game was made available for sale through the Project EGG website on 14th February 2012.
If you'd like to read a little more about hanafuda and the various styles of play there's a helpful English website
here
.
Packaging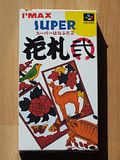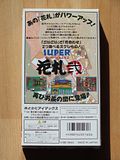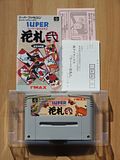 Screenshots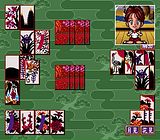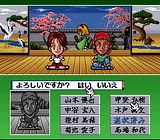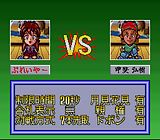 I'm sorry but I couldn't find a video of this game anywhere!