Original Title

鋼鉄霊域
(スティールダム)

Format

Saturn

Genre

Fighting

Developer

Technosoft

Official Website

N/A
This Virtual On-alike comes from the creators of the Thunderforce and Herzog series, and is the sequel to both regular Reverthion (released on the PS1) and Hyper Reverthion (released a few months later on Saturn). Unlike the prequel Steeldom came out on PS1 and Saturn at almost the same time, and are virtually identical bar the Saturn's additional ability to play versus games not only split screen but also over a link up cable.
Steeldom features eight characters to choose from, along with a final boss (playable using a code). Characters don't participate in combat directly, but rather the player takes control of their "Ryouga", which is the fantasy mech-like object in the screenshots below.
The d-pad handles basic movement, with the triggers used for dashes to the side and the B button causing the player to boost quickly ahead or to quick turn. Using the boost feature consumes a portion of the astral gauge (the smaller on screen bar) and if depleted too far the player cannot boost, quick turn or hover until it has recharged.
Stages are all flat and square with the only differences being the number and arrangement of the blocks within them. It is possible to win by knocking opponents out of the arena instead of simply depleting their HP.
Packaging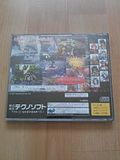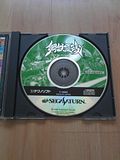 Screenshots