Koei's Soldnerschild is an interesting mix of traditional SRPG and real time strategy, rolled up in a pretty Ayami Kojima (Castlevania) illustrated package.
Soldnerschild allows you to explore the various towns you come across in your travels, giving you the chance to converse with the locals, upgrade you equipment, learn new battle techniques or accept extra assignments. The village is navigated using a simple point and click system, with interiors represented using 3D models over isometric rendered backgrounds.
Battles are played out using two systems – a standard turn based grid and real time melees. All troop movement is handled using the former, troops are free to heal or move about as needed, with individual battles conducted in real time, requiring you to time your charge (or retreat!) in accordance with the enemies movements. Each unit on the field can contain multiple generals all of them bringing their own skills, magic and troop types to the battle. Engaging a commander will result in a turn based one-on-one duel with an attack/defend/special system.
This game was later released on the PS1 as "Soldnerschild Special", featuring some minor additions and gameplay tweaks.
Packaging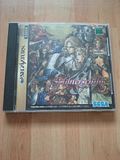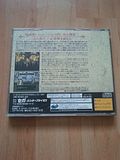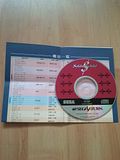 Screenshots