Original Title

シークエンス・
パラディウム

Format

PC

Genre

Strategy

Developer

Kogado

Official Website

Here
Sequence Palladium is a fantasy flavoured take on Usagi-san team's successful Power Dolls series, sharing many basic similarities with their previous work.
It is ultimately a hex-based strategy game, however it is designed in such a way that the importance is skewed towards the preparation phases and players will find the bulk of their time spent configuring their "Wizards" (essentially mechs) and optimising the performance of their teams.
The game offers a fair degree of flexibility, giving the player dialogue choices, a slew of optional missions and additional characters to recruit. Battles follow the same freeform lines – teams can be created from any pairing of characters (one knight and one "parasweet"), put into any Wizard available and then equipped entirely to the player's whims (weight limit allowing).
The entire game runs within it's own Windows environment, again giving the player freedom of choice to move and resize the various popup maps and data screens as they please.
Packaging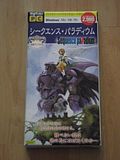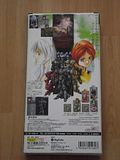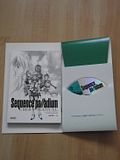 Screenshots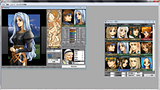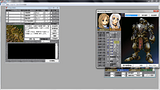 (NicoNico Account required to view – video tutorial here)