Original Title

ナコルル 
~あのひとからの
おくりもの~

Format

Dreamcast

Genre

Adventure

Developer

Inter-lets

Official Website

Here
(Archived)
Originally released on PC, Nakoruru is a Japanese adventure game about the young life of the Samurai Spirits priestess as seen through the eyes of her young female friend Mikato. An OVA based on this same story started production, but only a single episode was actually completed (you can visit the official OVA website
here
).
The story takes place over a single year in Kamui Kotan and expands upon both Nakoruru and Rimururu's backgrounds, as well as being the first game to feature Rera, Nakoruru's alter ego (who would later appear in playable form in Samurai Spirits V). The dialogue presents multiple choices at certain points – sometimes these are minor diversions but a few can contribute to the alternative ending or lead to a game over screen.
Mini games crop up occassionally; these vary from reaction-based tests (fishing, Shikuru dodging, bear killing) to more thoughtful challenges (copying a melody on an ocarina or reciting a line from a song). The game may be controlled with a keyboard or mouse as well as a standard joypad.
Bonuses are unlocked as the game is completed – these include the expected adventure game artwork viewer as well as downloadable VMU clocks and character info.
Although the version pictured below is often referred to as a special or limited edition it is in fact the only Dreamcast version that was ever produced.
Packaging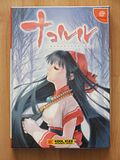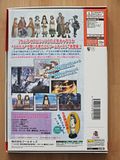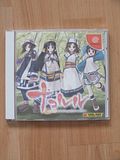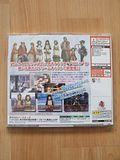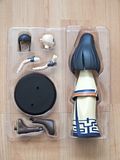 Screenshots