Original Title

メルティブラッド
アクト カデンツァ
Ver.B

Format

PC

Genre

Fighting

Developer

Ecole

Official Website

Here
Act Cadenza Ver. B for PC is a port of the final revision of the Naomi arcade game and contains numerous tweaks and additions over other releases. The series started as an offshoot to the visual novel Tsukihime and shares the same setting and characters. Act Cadenza was the first game to be developed by Ecole (rather than original doujin developer French Bread), they then went on to develop the sequel Actress Again.
This version features 22 regular characters (plus some hidden) to choose from and has tag and team battle modes in addition to the expected arcade, versus and practise modes. Tag battles are lost if one character is KO'd, regardless of the health of the other on the team.
PC users got the choice of limited and regular editions of the game; the limited edition pictured below contains an exclusive two disc soundtrack CD.
A fan translation patch can be found
here
.
In depth information on the technical aspects of the game can be found
here
.
Packaging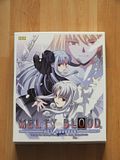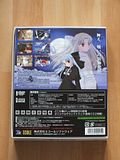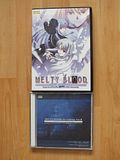 Screenshots