| | |
| --- | --- |
| Original Title | 阿玛迪斯战记 |
| Format | PC |
| Genre | RPG |
| Developer | Dynasty International |
| Official Website | Here |
Lord of Beast: Chronicle of Amadis is a strategy RPG by the same developers as the well-regarded "Tian Di Jie" trilogy of RPGs. Whilst that series was steeped in ancient Chinese lore they decided to go in the opposite direction for Amadis and give this game a strong European flavour instead. Amadis offers a choice of two protagonists to run through the game with, sometimes crossing paths with the other lead, sometimes going it alone.
The battles are split into player and enemy phases, switching between the two until the battle is won (or lost!). Both your party and the opposing forces can counterattack (this is randomly done) which keeps you on edge but also helps to speed up battles as weaker enemies can be "mopped up" without having to waste turns on them.
When you engage an enemy the game switches to a side-on view of the action, much like FEDA or Fire Emblem. These scenes have some fantastic spritework showing large detailed characters knocking seven bells out of each other in an impressive way.
Sadly this game was not released outside of China, and there are no translation patches for it.
Packaging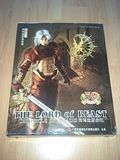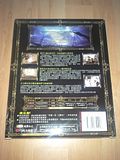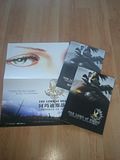 Screenshots