Original Title

飛装騎兵

カイザード

Format

PC Engine
(HUcard)

Genre

RPG

Developer

Masaya

Official Website

N/A
X-Serd is one of the earliest strategy RPGs around, predating even the Fire Emblem series (even if only by two months).
In spite of it's age a lot of genre staples are already present and correct – battles take place upon a grid, with different terrain effecting movement and defense. The mechs under your control all have their own unique strengths, weaknesses and weaponry, meaning some are better suited to holding back and picking enemies off while others need to get in close. Relative to the time this was released the game has an impressive array of cutscene graphics and battle sprites.
Two years later Masaya released the sequel,
Vixen 357
, on the Mega Drive. This turned out to be the final entry in the series.
Packaging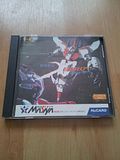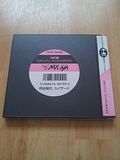 Screenshots