Original Title

風来のシレン
~月影村
の怪物~
インターネット版

Format

PC

Genre

RPG

Developer

Chunsoft

Official Website

Here
(Android version)
Originally released on the Game Boy in 1996, this 2002 PC edition (first released on PC without the online content in 1999) is almost a hybrid of the GB and SFC games, taking the general framework from the former and the graphics and gameplay refinements from the latter. A detailed list of changes can be found
here
(changes from GB version) and
here
(additions and changes from the SFC version).
The PC release then goes one step further and allows the creation of user generated problems for the "Fei's Puzzles" section as well as online leaderboards, help requests and the ability to gain rare items; you can see the remnants of these additional features
here
(Wayback archive).
The game was bundled with a separate application called "Mononoke Plaza", a Shiren themed community portal that allowed users to chat and mail each other as well as play a simple card game together.
Tsukikage Mura no Kaibutsu was released on Android (Japan only) in 2011.
Packaging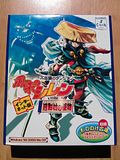 Screenshots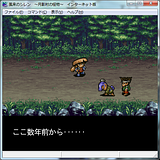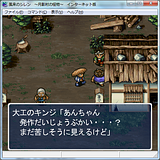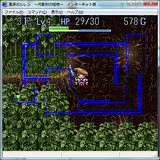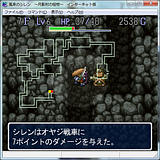 (NicoNico Account required to view – video tutorial
here
)