| | |
| --- | --- |
| Original Title | 幻想三国志3 |
| Format | PC |
| Genre | RPG |
| Developer | Userjoy Technology |
| Official Website | Here |
Fantasia Sango 3 retains many features and ideas from the previous two games but also adds many new ones, some of which would be later used in Fantasia Sango 4 and
Fantasia Sango 4 Wai Zhuan
.
The most immediate difference is right at the beginning when the player first starts their adventure – they must choose either sword-weilding Xia Hao or the fiesty Zhang Jie as the main character. The stories for these two soon intertwine but they start out very differently and as the game goes on that initial choice will have continue to have some bearing on the way events and dialogue play out.
These two are far from being alone though, a total of seven different characters will join the party over time. While these characters obviously help in battle they also add to the plot in quite a fluid way, with the choice of party members effecting or even triggering certain events and setting the player on a course to experience one of the eight possible endings to the game.
Battles have also received an overhaul and are in 3D for the first time. Battles are generally set out as they were before – a formation of four characters can be in battle at one time (a decrease from the six you could use in
Fantasia Sango 2
), points earned in battle can be used to level up individual skill trees, unlocking spells and skills to unleash on the battlefield and crystals can be attached to equipment to enhance its effects. The main addition is in the special events that can pop up, defeating the enemy quickly or in a particular manner can give the group bonus items that they wouldn't normally obtain. Brave or skilled players going through the game on one of the harder difficulty settings will find themselves with completely unique items if they can successfully complete these challenges.
The pet system also makes a return and is much as it was before – these uncontrollable creatures gain levels and skills much like their human counterparts and are sometime required to overcome obstacles out on the field (for example – flying over terrain the player otherwise wouldn't be able to).
The packaging below is mainland China limited edition and includes the OST, an artbook, and other goodies.
Packaging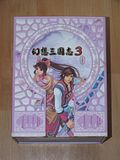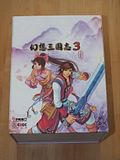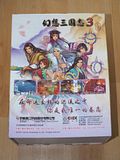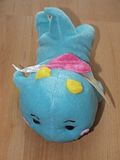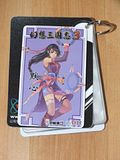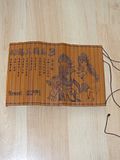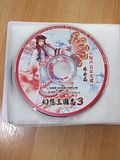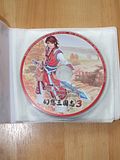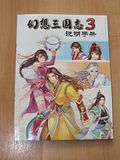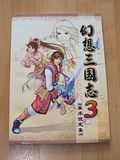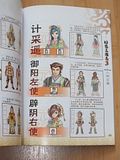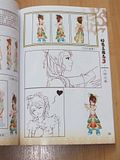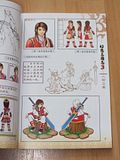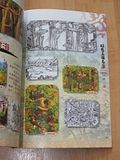 Screenshots