Original Title

英雄传说:
零之轨迹

Format

PC

Genre

RPG

Developer

Falcom/Beijing Happy Ever After Technology Co.

Official Website

Here
Zero no Kiseki is one of several Falcom games (the others including Vantage Master Portable, Ys Seven and Ao no Kiseki) that have recieved a PC release in China but not in Japan. Although largely a straightforward port, the developer has worked closely with Falcom and all the textures, sprites, and illustrations have been re-rendered to a more PC-friendly resolution.
Zero is set in the same world as the popular Sora no Kiseki trilogy, and takes places shortly after the events in Sora no Kiseki: The Third. The story moves to the enormous city of Crossbell, and features an entirely new main cast. These new cast members are Lloyd, Elie, Randy and Tio, and they are all members of a newly-founded arm of the Crossbell city police. There are however plenty of cameos and links back to the original trilogy for those that are familiar with them.
As with the previous Kiseki games all enemies are encountered out on the field rather than randomly; new field attacks can allow a skilled player to stun an enemy and gain a significant in-battle advantage. Battles are turn based and take place on a large grid – turn order can be manipulated (both by characters and enemies) and spells take time to cast. Grid positioning is vital to the player's success, as movement and attack range need to be taken into consideration when fighting.
There were several different limited edition variations, the one below is the Unistar package (a photograph of the clear file is stupidly missing – sorry!). Other variants included different pendants, lighters, other cast member figures… and even coins!
Packaging – Please mouseover for further info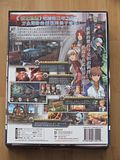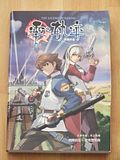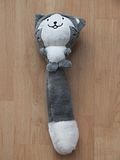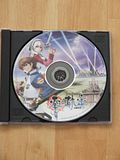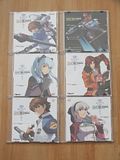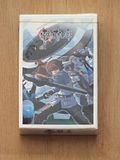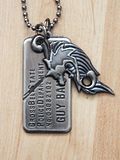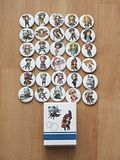 Screenshots