| | |
| --- | --- |
| Original Title | クロワルール |
| Format | PC |
| Genre | Action |
| Developer | Souvenir Circ. |
| Official Website | Here |
The developers officially describe Croixleur as a "High speed 3D action" game, and while selectable weaponry and a level up system give it loose nods to the RPG genre the focus is definitely on hitting lots of things very hard and very quickly.
The plot follows the gameplay's lead and also gets straight to the point – basically the game is a race to the top of a monster filled tower against your rival. These sequences are played out in short cutscenes using the in game engine overlaid with 2D portraits.
In addition to the story mode the game also has score attack and endless modes, as well as a gallery that keeps a log of all your various accomplishments throughout the game.
Packaging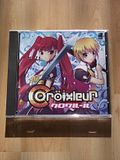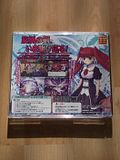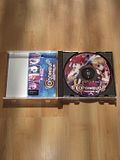 Screenshots