Original Title

アルティネクス
セカンド

Format

PC

Genre

Shmup

Developer

Siter Skain

Official Website

Here
Alltynex Second is a remake of the FM Towns shmup Alltynex and stays fairly close to the basic design of the original in both level structure and gameplay. To keep the original 4:3 gameplay on todays modern widescreen PC monitors the sides are a greyed out extension of the action allowing the player to concentrate on the action but still providing something more interesting than the usual black border.
Core to the game is the multiple weapon system – all weapons are available at all times, with their power being tied to an energy gauge. Using anything other than the melee sword drains this gauge, which can be recharged over time by collecting chips from destroyed enemies or simply not using the shot based weapons. The melee sword works quite differently to the other weapons in the game as it has the ability to absorb certain bullets and also lock onto enemy craft.
Scoring utilises a combo gauge in conjunction with the shot type used to determine how many points you receive per kill.
The official demo can be downloaded from
here
.
Packaging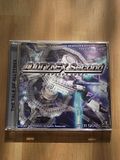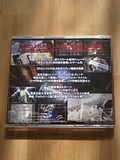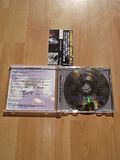 Screenshots